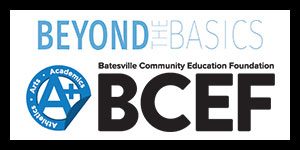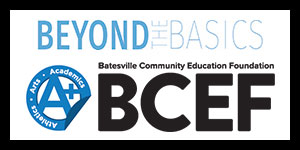 Batesville, In. — Football safety caps, dual language immersion media materials, and STEM training for the Batesville High School (BHS) agriculture teacher were chosen by the board of the Batesville Community Education Foundation (BCEF) in April as it awarded $5,000 in grants to the Batesville Community School Corporation (BCSC), according to BCEF executive director Anne Wilson.
"From sports concussions to bilingual students to anything STEM — all of these grant ideas involve programs that are in the headlines on a regular basis," Wilson said. "It's the mission of BCEF to fund ideas that are not only innovative but also ones that are vital to the success of the students. These proposals support BCSC in its quest to be difference makers and leaders in all areas."
In an effort to prevent concussions in the middle school and high school football programs, BHS football coach Evan Ulery and BCSC Athletic Director Bryan Helvie received $2,000 from BCEF for the purchase of 50 football safety caps. These caps, strapped to the outer shell of the helmet, are an extra layer of protection and will be used during any practices that involve the players wearing helmets to primarily help reduce trauma to the head.
"This proactive approach to player safety becomes not only a performance issue but also an educational opportunity," added BHS principal Andy Allen. "Batesville football can become a leader in player safety through this unique investment."
"This grant will make Batesville the only school system in our area with these cutting-edge safety caps," Ulery said. "The Batesville football program hopes to raise an additional $2,000 to match the BCEF grant and double the grant's impact."
The innovative BCSC Dual Language Immersion (DLI) program in Mandarin Chinese received $500 in funds from BCEF for purchase of media materials in foreign languages.  This grant was a first for BCEF, as it was proposed by parents of the students currently in the program, including parent Kendra Basler, who served as grant writer with input from BCSC librarian Rachael Berkemeier and media specialist Anne Amrhein.
"Many people do not realize that any community member can submit a grant request to BCEF on behalf of BCSC students," Wilson said. "This grant proposal was submitted by a group of involved parents who saw a need and took action. The DLI program that is expanding every year at BCSC is the only one of its kind in our state. Our foundation is pleased to be able to provide funding to supplement this program's media offerings."
A new type of grant was added this year, thanks to direct sponsorship by Hillenbrand and Batesville Casket. Each spring, one BCSC teacher will be awarded $2500 for a STEM-related grant.  The 2018 grant was awarded to BHS agriculture teacher Cassie Wallpe, who will be attending a STEM-based training event this summer in the area of Principles of Agriscience-Plants.
"The knowledge I will be able to gain through this ten-day training will allow classroom success beyond the core standards," Wallpe said. "Using these STEM skills, my students will be able to perform weekly hands-on labs that will give them a distinct understanding of soil properties, uses, and deficiencies."
"STEM-related learning is a hot topic today," Wilson added. "We were pleased to be able to assist this teacher in her quest to bring more STEM-based learning to the students in the agricultural programs. We want to acknowledge Hillenbrand and Batesville Casket's financial support and leadership in bringing this new grant to BCEF."
BCEF is a non-profit foundation that supports the Batesville Community School Corporation by providing additional funds for innovative learning opportunities. Anyone wanting more information about BCEF and its programs may contact Wilson at [email protected] or 812-934-2194.