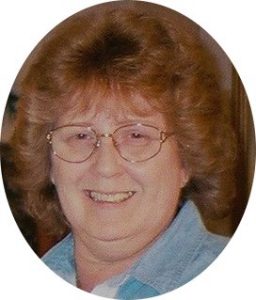 Donna C. Hornberger 71 of Celina, Ohio formally of Sunman passed away Monday April 9, 2018 at her home.  She was born on June 11, 1946 in Cincinnati to the late Robert and Margaret (Wogenstal) Clements.  Donna married Donald "Keith" Hornberger on November 11, 1978 and he preceded her in death on November 22, 2005.  She was a member of St. Pius Church for many years. Donna had worked at Rom-Weber Furniture, Hill Rom and a dispatcher for Baylor Trucking in Milan.  She enjoyed playing computer games, visiting casinos and spending time with her family.
Surviving is a daughter: Mindy (Rick) Reilmann of Sunman, IN and four grandchildren.  Mother-in-law: Joy Hornberger; brother-in-laws: Kevin (Rita) Hornberger, Kendall Hornberger and Kris (Val) Hornberger; many nieces and nephews.  Donna is survived by her brothers: James Clements of St. Marys and Ronald (Mary) Clements of St. Henry, and two sisters, Betty Schueler of Cincinnati and Vickie (Oscar) Haynes of Celina. She was preceded in death by five brothers and sisters: Tommy and Donny Clements, Jeanne Dailey, Wanda Wahoff and Iona Palmer, grandson: Lucas Reilmann.
Service will be held at 2 p.m. on Saturday April 21, 2018 at Laws-Carr-Moore Funeral Home with Father Frank Eckstein officiating. Burial will follow in St. Pius Cemetery.  Visitation will be Saturday 12-2 p.m. also at the funeral home.  Memorials may be given to Ripley County Hospice. Laws-Carr-Moore Funeral Home entrusted with arrangements, 707 South Main Street Box 243 Milan, In 47031. Go to www.lawscarrmoore.com to leave an online condolence message for the family.