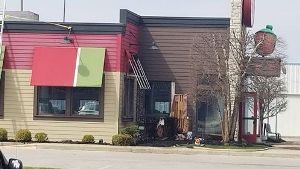 Greensburg, In. — Patrons and employees escaped a fire at the Greensburg Chili's Friday afternoon around 2:30.
Investigators say the ire started in the mulch outside the building and spread into the walls by the time firefighters arrived. Additional firefighters were called to the scene to help dismantle wall areas and extinguish the blaze.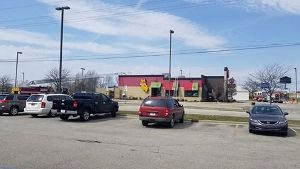 It is not known what caused the blaze, but there is speculation that careless smoking may have been a factor. No damage estimate is available. The establishment reopened around 1 p.m. on Saturday.