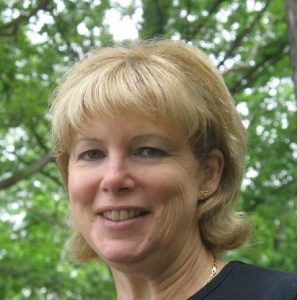 Patricia Louise "Pat" Kelley, 63, of Bright, Indiana, passed away Thursday, March 8, 2018 in Cincinnati, Ohio.
She was born November 19, 1954 in Milan, IN, daughter of the late Edward Earl Schwartz and Ada Louise Schwartz.
Pat atttended Moores Hill School. She worked as an Airline Flight Attendant for Comair & Republic Airlines for 10 years. Prior to her airline service Pat was a food service sales rep. for Catanzaro Foods which later became Reinhart Food Service. She enjoyed scrap booking, flying, cruising and all around traveling. She loved the mountains. Pat was active in helping fellow cancer patients. The love of her life was her grandchildren and her service dog, chihuahua, "Buddy".
Surviving are her loving husband, LeRoy Kelley of Bright, IN; son, Danny (Anne) Ochs of Pueblo, CO; three step children, Tina (Michael) Fritz of Leslie, MI, Dylan Parker of Bright, IN, Jeromy (Julie) Kelley of Jackson, MI; siblings, Ed (Linda) Schwartz, Cherri (Robert) Strohofer; grandchildren, Brooke & Grace Ochs, Kennedy & Eian Kelley, Miranda Fritz and Dakota Riddle.
She was preceded in death by her parents and a son, David Ochs.
Friends will be received for a memorial visitation Saturday, March 24, 2018, 11:00 am – 2:00 pm at the St. John Lutheran Church (Bellaire), 4937 State Road #48, Lawrenceburg, Indiana.
Memorial Services will be held at the church at 2:00 pm with Pastor Matthew Voyer officiating.
Contributions may be made to the Family for Medical Expenses or Leukemia & Lymphoma Society. If unable to attend services, please call the funeral home office at (812) 926-1450 and we will notify the family of your donation with a card.
Visit: www.rullmans.com