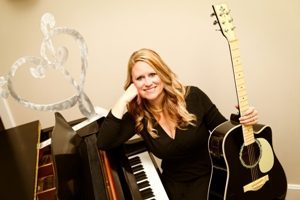 Batesville, In. — Downtown Batesville-based Miss Shannon's Music Studio has announced plans to move and expand operations in the city. Owner Shannon Kramer Mullins hopes to occupy the building at the intersection of East Boehringer Street and North Park Avenue (The former Batesville Wing Company).
Mullins says the local demand for private voice, piano, violin, guitar and yoga classes has exploded. The studio currently has nine highly-skilled instructors that teach about 400 students. Miss Shannon's Music Studio has been awarded the "Musikgarten Exemplary Program Award" for the last two straight years.
Recently, Mullins and the owner of the property approached Batesville economic development officials about available incentives.
The renovation would cost about $350,000 and include demolition of the existing space, eight new classrooms, event space and 600 square-feet of rental space.