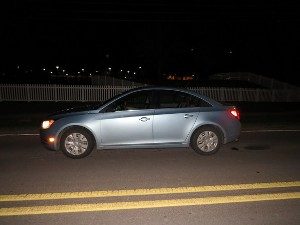 Rising Sun, In. — An Ohio man was struck and killed in Rising Sun Friday evening.
A report from the Indiana State Police says Onlie Gulley, 83, of Morrow, Ohio, was crossing State Road 56 near Lincoln Street at 7:50 p.m. when he was struck by a car driven by Gary Turner, 77, of Rising Sun.
Gulley was transported to a local hospital where he later died. The driver of the car, Turner was not injured.
Alcohol and drugs are not suspected, but Turner has submitted to a toxicology test.