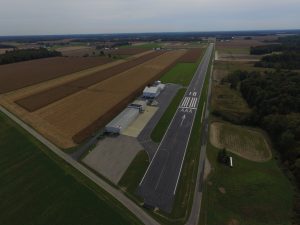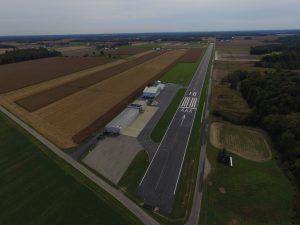 Batesville, In. — Vice chairman of Grammer Industries, Charles "Shorty" Whittington, and owner of the Batesville Airport attended and addressed the mayor and city council Monday night. Whittington told elected officials the facility is on the market for $1.5 million and there is a prospective buyer. Due to confidentiality concerns, Whittington would not reveal who the buyer or buyers were.
The 123-acre facility has a 6,000-foot long runway and is "mothballed." Whittington says all requirements to operate are being maintained and flight operations could continue within four business days after notifying aviation officials.
Additionally, Whittington says a recent study done by state officials show the facility could be suitable for a regional airport site. Combining the needs of Greensburg and Batesville communities could save Decatur County residents as much as $15 million and serve aviation needs of both communities while preparing for opportunities created by the proposed port in Lawrenceburg.
Whittington says because of the facility layout, aviation and industrial development can coexist. Industrial development or warehouse space could occupy about 80 acres and the balance would support aviation operations.
Whittington says the prospective buyer is interested in the industrial opportunities offered by the site.