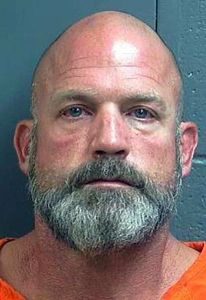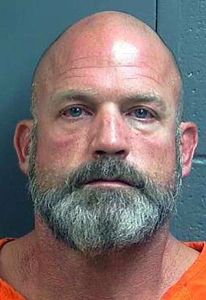 Greensburg, In. — Circuit Court Judge Tim Day has sentenced Jason Eaton to 47 years for the murder of Wendy Sabatini in October of 2016. Court documents show Eaton shot Sabatini in the head after a rejected marriage proposal.
The plea agreement between Eaton and the state, reached in January of 2018, says he will be sentenced to 47 years in prison, two years of the sentence suspended to supervised probation. Indiana law dictates that offenders convicted of murder serve 75% of their sentence with good behavior in prison. The plea agreement also agreed that the Defendant will have no contact with the victim's family for the duration of his sentence.
Decatur County Prosecuting Attorney Nate Harter publicly thanked Greensburg Police Department Chief Brendan Bridges, detective Mike McNealy, detective Steve Barnes, Cpt. Dennis Blodgett, Sgt. John Albert, Sgt. Wayne Davis, patrolmen Jacob Mays and Mike Colson, Indiana State Police trooper Steve Weigel, Decatur County Sheriff's Department detectives Jeff Porter, Chris Hellmich and Derek Fasnacht.
Following the case, Harter said, "Today closes a tragic chapter for Decatur County. There is no measure of justice that can restore Wendy Sabatini to her family. It is fitting that Mr. Eaton will reside with the Department of Correction for the next 35 years. Here we see the most severe consequences of domestic violence, and we must continue to combat domestic abuse in order to protect our friends, family, and neighbors from such tragic outcomes. Those present in the courtroom were moved by the impact statements given by Wendy's family, and we as a community should continue to hold those she left behind in our prayers."