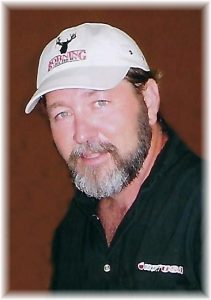 David Charles Egbert Jr. beloved husband of 32 years to Michelle Egbert (Nee: Ramsey). Loving father of Jonathon (Brittany Rodgers) Egbert, Wayne Egbert, and Carolyn Egbert. Son to Patricia(the late David Charles Sr.) Egbert. Brother to Dan (Tracey) Egbert, Dennis (Chele) Egbert, Patti (Mike) Kelley, and Barbie (Dan) Calvert. Son-in-law to Donna (the late Charles Robert III) Ramsey, brother-in-law to Julie (Jon Van de Ryt) and Rob (Laura) Ramsey. Survived by many loving nieces, nephews and extended family members, passed away Friday, March 9, 2018, age 55 years.
Dave was an active member of the Sunman Fish & Game Club where he enjoyed participating in archery shoots. He was a coach for the Junior Olympic Archery Development program and shared his love for the sport with all. "Danger" Dave felt a deep connection with the great outdoors, he most enjoyed hunting and other activities with family and friends. Dave connected with many people while attending I.B.O. competitions and during his time working for Utter Construction, locally and while out of town.
Visitation will be Wednesday, March 14th from 2pm until 5pm, immediately followed by 5pm funeral service, all at Meyers Funeral Home, 1150 State Rd 46, Batesville, IN 47006. Dinner and gathering of family and friends to follow immediately at the Sunman Fish & Game Club, 8494 E Co Rd 1000 N, Sunman, IN 47041. If so desired, memorials may be made the family or to the Sunman Fish & Game Club(Archery Program) care of the funeral home.
Online condolences www.meyersfuneralhomes.com.