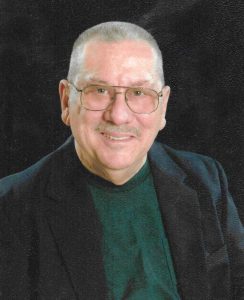 Charles Henry Doerr, 82, of Lawrenceburg, Indiana, formerly of Masury, Ohio and West Middlesex, Pennsylvania, passed away February 17, 2018 in Lawrenceburg, Indiana.
He was born October 30, 1935 in Aurora, Indiana, son of the late Willard Doerr and Dorathea (Lochner) Doerr.
Charles, a graduate of Aurora High School, and the New Hampshire College of Accounting and Commerce, very proudly served the United States during the Cold War, the Cuban Missile Crisis, and the Vietnam War while in the US Air Force; and during Operation Desert Storm while in the US Army Reserve. He was employed by the Sharon Steel Corporation and the Sharon Tube Company, both in western Pennsylvania.
Charles was a member of St. Mary of the Immaculate Conception Church in Aurora, the American Legion, and the Veterans of Foreign Wars. Among his many passions were photography, astronomy, taking country drives, and bird watching.
Surviving are sons Richard Doerr of Dayton, OH, and Charles Doerr of Girard, OH; grandchildren Billy Doerr of Girard, OH, and Candyce Pratt of Hermitage, PA; and many great-grandchildren, nephews, and nieces.
He was preceded in death by his beloved wife of 41 years, Phebe (Horning) Doerr; parents, Willard and Dora Doerr; siblings, Blanche Wunderlich, Virginia Doerr, Elvira Jarvis, Julia Kraus, William Doerr, and Charles' infant twin brother Edward; and granddaughter Jennifer Doerr.
Charles was a strong, honorable, and compassionate man, and a wonderful husband and father, and will be very sorely missed.
Friends will be received Wednesday, February 21, 2018, 9:30 – 10:30 am at Rullman Hunger Funeral Home, 219 Mechanic Street, Aurora, Indiana. The Mass of Christian Burial will follow at St. Mary of the Immaculate Conception Church, 203 Fourth Street, Aurora, at 11:00 am, with Fr. Stephen Donahue officiating.
Interment will follow at River View Cemetery, Aurora, Indiana. Military graveside services will be conducted by members of local Veterans Service Organizations.
Contributions may be made to the Honor Flight Tri-State. If unable to attend services, please call the funeral home office at (812) 926-1450 and we will notify the family of your donation with a card.