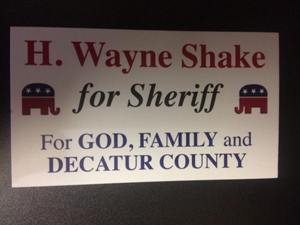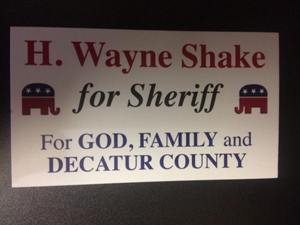 Greensburg, In. — Republican H. Wayne Shake has entered the race for sheriff in Decatur County.
Shake attended North Decatur High School, studied criminology at Vincennes University, criminal justice at Indiana State University and graduated from the Indiana Law Enforcement Academy in 1988. He has served as town marshal in Westport, with the Greensburg Police Department and with the Decatur County Sheriff's Department.
The Republican field for sheriff now consists of Shake, Indiana State Police master trooper Jim Ponsler, former Greensburg police chief Bill Meyerrose and former Decatur County sheriff's detective Rick Underhill. Primary Election Day is in May of 2018.