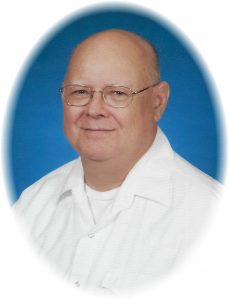 Leroy Clarence Mang, age 74 of Batesville, Indiana passed away on Wednesday, December 6, 2017 at his home.  The son of Elmer and Laura (nee: Zimmerman) Mang was born on January 18, 1943 in Batesville.
Leroy married Judith Hartman on June 26, 1971 at St. Anthony's Church in Morris, IN. Leroy worked for Union Furniture for 13 years before he started with Romweber Furniture, where he eventually retired from.   The St. Louis Catholic Church member served in the U.S. Army from 1961-1962.
Leroy was one of the kindest most generous men you could have ever known. He was the epitome of the saying "To give is better than to receive". Anyone who came in contact with him experienced his kindness and generosity.  Leroy loved to spend the weekend traveling to friends and relatives. It would not be uncommon for him to pick up a hitchhiker and give them a ride and sometimes drive several miles out of his way to get them closer to their destination. On top of that he would always give them some money to ensure they could get something to eat or to just make their journey a little more comfortable.
Leroy also opened up his house to family, friends and yes, strangers as well.  Leroy was not the smartest or richest man, but his core values, kindness, generosity, respect and humility were shared with everyone that knew him and they became a better person because of him. Although Leroy is no longer with us, he has made this world a better place for all of us. We all love you and you will be missed dearly.
He is survived by his wife, Judith; sons Henry (Kelli) Mang of Camby, IN and Harold (Marlene) Mang of West Chester, OH; 5 grandchildren, Rachel & Sarah Mang, Noah, Lauren & Carter Mang; his brother Paul Mang Sr. and sister Mary Ann Klingworth along with many nieces, nephews; great and great-great nieces and nephews.
Visitation will be Sunday, December 10, 2017 from 4-7PM at Meyers Funeral Home and the Rosary will be said prior at 3:40PM.  Mass of Christian Burial will be 10AM on Monday, December 11, 2017 at St. Louis Catholic Church in Batesville.  Burial will follow in St. Louis Church Cemetery with military grave side rites.
Memorials may be given to the Batesville Food Pantry or Masses c/o the funeral home. Online condolences www.meyersfuneralhomes.com.