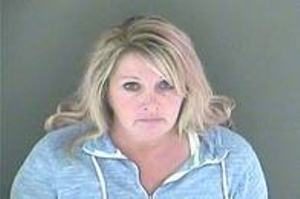 Shelbyville, In. —A Shelbyville woman is under arrest after allegedly stealing money and other items from an elderly woman's home.
 After being hired to help with home health care at a residence in Shelbyville, 49 year old Lauren Mull was caught stealing money and other items from the victim. After an investigation by Detective Jerry Gentry of the Indiana State Police Mull was charged with two counts of theft and arrested on November 27th.
 Since an arrest has been made in this case any further inquires should be directed to the Shelby County Prosecutor's Office.
 All suspects are presumed innocent until and unless proven guilty in court.