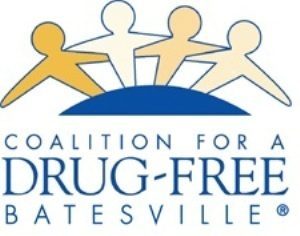 Batesville, In. — The Coalition for a Drug Free Batesville celebrated their year on Wednesday at the Big Four Café with several members of the community.
Director of the coalition Kim Linkel says the most recent information from the Indiana Youth Survey shows tobacco, alcohol and drug use among school-aged Batesville area residents is down slightly. The study also showed the perception of harm and disapproval by friends and parents is up.
The study examined more than 1200 students between grades 6 &12 between January and February of 2017. The survey was made of 47.8 percent female and 52.2 percent were male.
Director Linkel expresses gratitude to Batesville Casket/Hillenbrand, Batesville Tool & Die, Inc. City of Batesville, Community Mental Health Center Inc., FCN Bank, Judge Ryan & Lee Ann King, Linkel Company LLC., Margaret Mary Health, PreventionFirst, Sage passage, Inc. and Stayin' Alive.