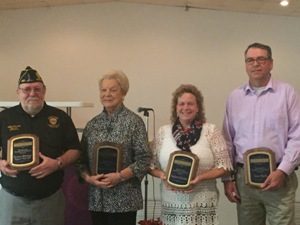 Sunman, In. — The Sunman Chamber of Commerce recently recognized community members at their Annual Appreciation Dinner.
Sunman American Legion post #337 was named Business of the Year. Shirley Campbell has recognized as the Citizen of the Year. Stephanie Schomber was named Teacher of the Year and Tom Beck earned Bus Driver of the Year.
Congratulations to all!!!