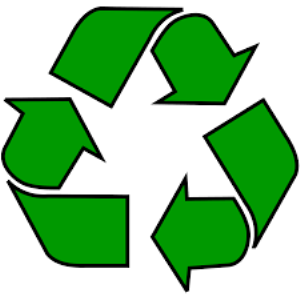 Aurora, In. — The Dearborn County Recycling Center is conducting a lightbulb exchange through the month of November. Dearborn County residents can bring up to two old bulbs each and receive new LED replacements. This program is taking place in the Recycling Center Drive-Thru, Monday through Friday 9am to 4pm and Wednesday 9am to 6pm. The project is a celebration of America Recycles Day, which is November 15th. More information is available online here.
This program is being partially funded by the Southeastern Indiana REMC Operation RoundUp Grant Program. The Recycling Center received $1,000 from the program, which gave $73,683.95 to 37 recipients from 7 counties.  Southeastern Indiana REMC explains the program by saying, "The grant money is made possible through the generosity of the REMC membership by "rounding up" their monthly electric bill to the nearest dollar amount." This is the second disbursement of the funds. Another is scheduled for January 2018. Applications will be accepted in December 2017 for that cycle and can be found online here.
The Dearborn County Solid Waste Management is a subunit of the Dearborn County government. It operates the Dearborn County Recycling Center in Aurora, which provides recycling and special disposal services to residents. The public utilizes 13 drop-off locations for recycling of household items and the Drive-Thru for problematic wastes, such as tires, electronics and motor oil. The District also collects Household Hazardous Wastes and runs a non-profit reuse center for education and charitable causes. Educational services are provided at no additional cost to anyone interested.