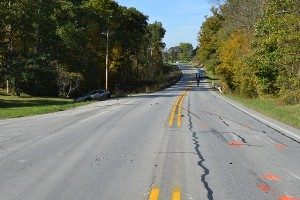 Scipio, In. — A report from the Indiana State Police says two children were killed in an accident Friday at 1:09 p.m. on State Road 7 near County Road 900 North near Scipio.
Crash reconstructionists determined a car driven by Mary Bailey, 36, of Columbus, was slowing to make a turn onto County Road 900 North when she was rear ended by a truck pulling a horse trailer driven by Nicholas Fishvogt, 24, of North Vernon.
Bailey suffered serious injuries and was flown to an Indianapolis area hospital for treatment. Her condition is not known. Backseat passenger, Allison Creamer, 22 months, was transported to Riley Children's Hospital where she was pronounced dead later. Another backseat passenger, Kaylee Creamer, 4, was pronounced dead at the scene. A passenger with Fishvogt, Nancy Palmer, 63, of Scipio, suffered serious injuries and is being treated at Methodist Hospital in Indianapolis.
The investigation is ongoing pending toxicology reports on both drivers.
The Indiana State Police were assisted by the Jen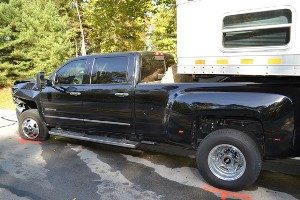 nings County Sheriff's Department, Scipio-Geneva Fire Department, Jennings County EMS, Stat Flight Medical Helicopter, the Jennings County Coroner's Office, and the Indiana Department of Transportation.