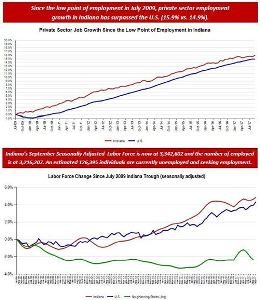 Indianapolis, In. — Unemployment in the Hoosier state inched three-tenths of percent to 3.8 percent for September. The unemployment rate remains lower than the federal rate of 4.2 percent.
The rate in Indiana has trended lower than the federal rate for four full years except for one month in October of 2015.
The labor force in Indiana stands at 3.34 million people and the participation rate of 64.5 percent is above the national rate of 63.1 percent.