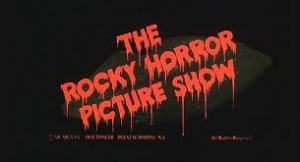 Batesville, In. — A special showing of the 1975 cult classic Rocky Horror Picture Show will be at midnight in the Gibson Theater Friday, October 20.
The presentation of the production will done as a "Shadow Show." Volunteer Charlotte Meritt says, "In a "Shadow Show" actors mimic the screen performance while their back is to the stage. The method requires the performers to know the movie very well. And members of the audience can interact with the live actors."
The show is free, but volunteer Charlotte Meritt says they would like movie goers to bring supplies for Puerto Rico hurricane relief. Doors open at 11:30. The show starts at midnight.
Here are some suggestions: The following items are being requested:
BOTTLED WATER
NON PERISHABLE FOOD
Large plastic totes
Heavy duty trash bags
Mops, brooms, and rakes
Cleaning supplies (especially bleach)
Walkers & wheelchairs
Hand Sanitizer
Utility Knives & Leather work gloves
Box Fans
New Bed Pillows & Blankets .
First Aid Items
Batteries – all sizes
Ensure & incontinence products
Personal Hygiene Products/Toiletries – Body wash, shampoo, deodorant, over the counter medicines, toilet paper, paper towels, shaving cream, razors, toothpaste, toothbrushes and paper plates
Diapers, formula, baby food, bottles, wipes, diaper rash ointment
The donations will go to Matthew 25 in Cincinnati, they have a distribution network and personnel in place on the island. Cash is always a welcome donation. Special thanks to the Grinning Gobblin and Don for his sponsorship over the last 4 years.