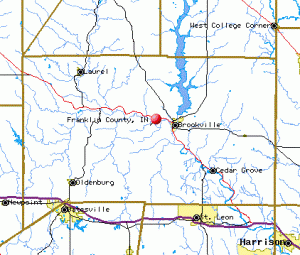 Metamora, In. — The Franklin County Sheriff's Department made an arrest in connection with a suspected hit-and-run at the Canal Days festival on Saturday.
A report from the sheriff's department says around 3:50 p.m. deputies responded to a report of a three-year-old that had been run over by a van in the intersection of Clayborn Street and Hollands Alley.
The investigation determined the van was southbound on Hollands Alley when she ran over the child's foot despite warnings from the woman to stop. The driver, Shirley McKinney, 54, of Richmond, told the woman she would park and return to the scene, but she did not.
A short time later police found McKinney in Metamora and took her into custody. McKinney has been charged with leaving the scene of an accident with injury and driving while suspended with a prior conviction. If convicted she could receive one year in jail and a $5,000 fine.
The child was treated for non life-threatening injuries.