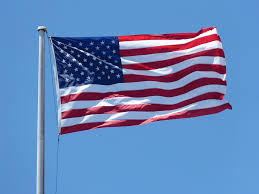 Muncie, In. — Conservative Muncie businessman, Jonathan Lamb has announced his intention to run in Indiana's 6th Congressional District. Incumbent Luke Messer plans to run for the senate seat currently held by Democrat Joe Donnelly.
"Washington, DC is failing the American people and Indiana families. Special interests and career politicians are pushing bad policies without any real-world experience in running businesses or creating jobs," stated Lamb.
"As an entrepreneur, I have experienced success and failure. I know the struggles of starting a business and how difficult it is to not only create jobs and grow a company, but just to make ends meet in our current political environment. We don't need policies that are centered around handing out jobs and subsidies, but rather policies centered around creating opportunities for people and businesses to thrive."
"As a commodity trader I managed a multi-billion dollar book of business, and since then I went on to start seven small businesses with my wife, Mollee. I have been there, I understand the challenges of starting, growing, and running businesses, and I know that nothing can replace hard work and common sense."
"For generations, both my wife's family and mine have been farmers, workers, and business owners right here in the 6th District. Our roots run deep here, with our boys the ninth generation of Lambs to call East Central Indiana home. Mollee's family received a Hoosier Homestead Award for the Rush County farm that her family settled in 1837, and we want to provide the same opportunities for our children that caused our family to settle here in East Central Indiana almost 200 years ago."
"Unfortunately, politicians in Congress don't understand small business, manufacturing, and agriculture. I am not a politician who is trying to win friends in Congress. I am running to make a difference for my children and all Hoosiers. We need solutions, not promises; I will bring common sense and sound economic business principles to our capital and make our country great again."
"I'll work with the administration to stop the swamp from invading our farm fields and communities. I'll actually vote not only to repeal Obamacare, but create real solutions to lower the cost of healthcare and solve our health insurance debacle. I will create a sound trade policy that works for Hoosier businesses and farms while keeping our borders safe and secure for all Americans. And I'll work to cut burdensome regulations, pass job-creation legislation and create a simple, solid, pro-growth tax policy."
Lamb is a graduate of Yorktown High School and has an economics degree from Ball State University. He also has a degree in risk management from the Miller College of Business and an MBA from North Carolina State University where he was a McLauchlan Leadership Fellow. He is the owner of OptoeV, Inc., a provider of patent pending battery powered farm equipment. He is married with two children.
For more information go online to https://electlamb.com/.