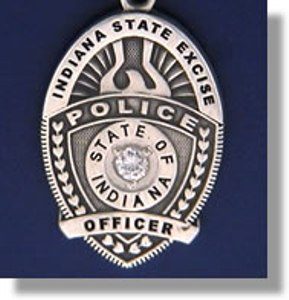 Liberty,Ind. — Indiana State Excise officers confiscated hundreds of counterfeit items from a booth at the Fourth of July festival in Liberty Saturday afternoon.
Around 5:15 p.m. police seized 686 items including hats, shirts, wallets, backpacks and purses near 26 West Union Street. The items were imitations of NCAA, NFL, MLB, Louis Vuitton, North Face and Michael Kors.
Operator of the booth, Zhen Li, 40, of Brownsburg, was not arrested at the scene, but the evidence has been forwarded to the Union County prosecutor. Li could face counterfeiting or forgery charges.