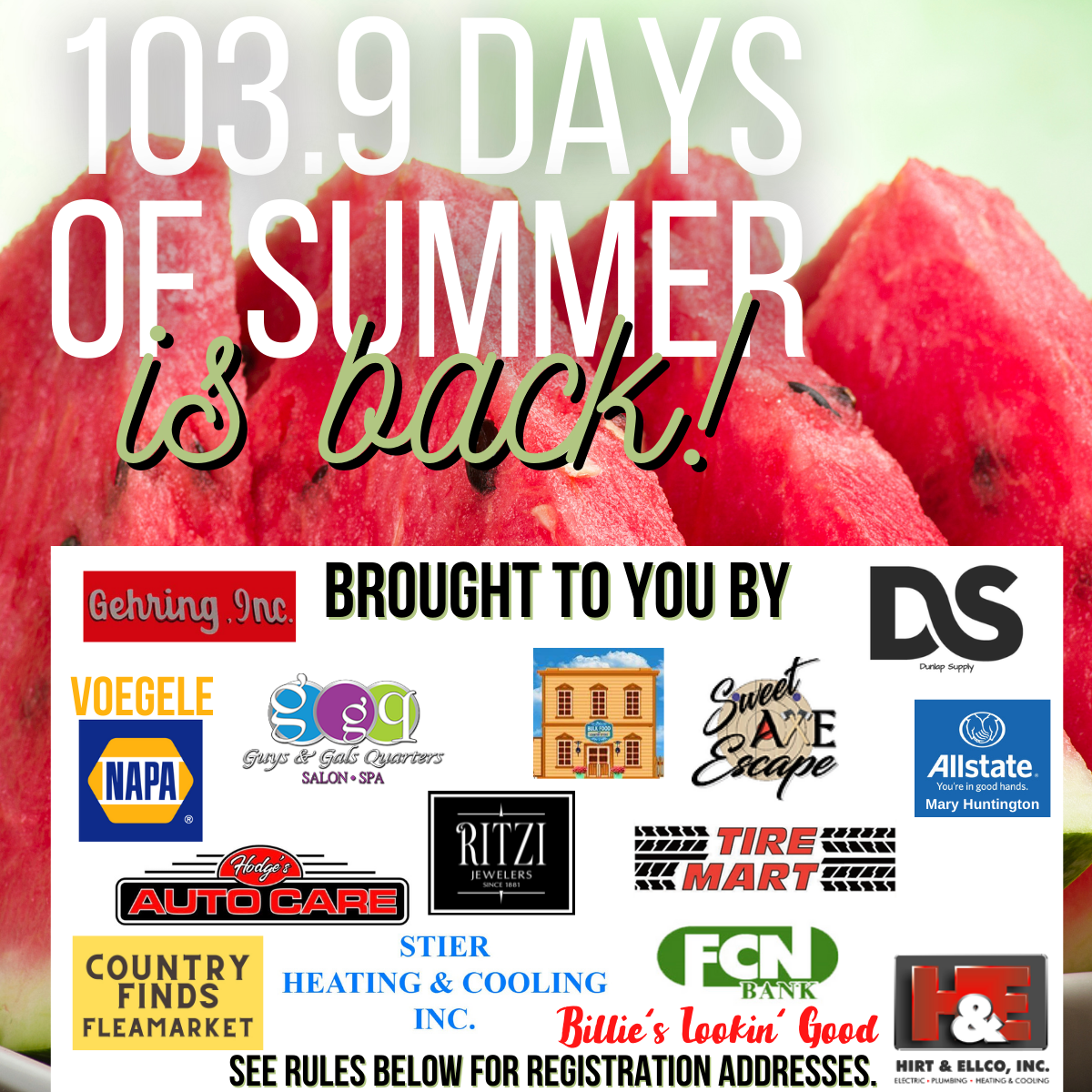 THE 103.9 DAYS OF SUMMER ARE BACK and we are excited to offer some great prizes this summer! Visit our participating businesses for your chance to win a prize pack of tickets to somewhere full of FUN for the family!
For more information, check out the contest rules here.
Winners:
Hazel Weiler – Voegele NAPA
Kristin Stenger – Country Finds Flea Market
Amanda Giesting – Dunlap Supply
Christy Ludwig – Gehring's Inc.